About Us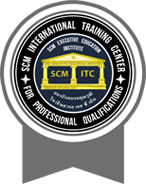 A MESSAGE FROM OUR CEO
SCM Executive Education Institute is dedicated in providing high quality, cutting-edge professional supply chain management education and training programs in Thailand and the GMS region.
Our integrated executive programs, methodologies and after course support services are designed for business professional, managers, leaders, executives, consultants and students, who strive for professional and personal growth, aiming to achieve operational excellence and business results in their respective organizations.
We like to invite you to join our any of our programs and be part of our family of world class executive alumni of experts to build a more professional and sustainable business community.
Mission
To empower capable and responsible business executives to be part of a positive force for corporate and community sustainable development and aligning their business strategies and operations with the principles of UN Global Compact regarding human rights, labor, environment and anti-corruption.
Content
SCM Consultant เป็นตัวแทนในการจัดอบรมและการสมัครสอบในหลักสูตร CPIM และ CSCP จาก APICS (American Production and Inventory Control Society สหรัฐอเมริกา) อย่างเป็นทางการในประเทศไทยมากกว่า 10 ปี อาจารย์ผู้สอนของทางสถาบันทุกท่านได้ผ่านการอบรมและการสอบ course นั้นๆ ทั้งยังผ่านการอบรม APICS : Train The Trainer โดย Mr. Bob Collins [ APICS Senior Director, Professional Development ]
Past Courses Organized by SCM
ASEAN/GMS Professional Training in Logistics and SCM
ITC/WTO/UNCTAD International Certificate(s) and Diploma in SCM
APICS' Certified Production and Inventory Management (CPIM)
APICS' Basics of Supply Chain Management (BSCM)
APICS' Master Planning of Recourses (MPR), Detailed Scheduling and Planning (DSP)
Execution and Control of Operations (ECO), Strategic Management of Resources (SMR)
APICS' Certified Supply Chain Professional (CSCP)
APICS SCOR Professional (SCOR-P)
APICS Train-the-Trainers
APICS Learning Dynamics for Instructors
ISM's Certified Professional in Supply Management (CPSM)
ASTL's Professional Designation in Logistics & Supply Chain Management (PLS)
ASTL's Certification in Transportation and Logistics (CTL)
PMI's Certified Professional in Project Management (PMP) ™
IMC's Certified Management Consultant (CMC)
ACSC's Certificate in Freight Logistics and Supply Chain
The Fresh Connection Supply Chain Management Simulation Experience